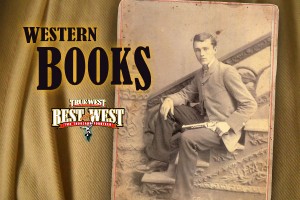 OF GRAVE CONCERN has been listed as the best mystery in True West magazine's "The Best of Western Books for 2014."
J. Stuart Rosebrook, the magazine's book review editor,  says that "2013 was a great year in Western publishing," and he gives his top five choices in categories ranging from biography to fiction to photography. Beneath the fiction category, Rosebrook lists OF GRAVE CONCERN: AN OPHELIA WYLDE PARANORMAL MYSTERY as the top Western mystery. Craig Johnson's Walt Longmire novel, A Serpent's Tooth, is named as the best crime novel.
Rosebrook ranks Phillip Meyer as the best overall fiction writer, and describes Meyer's novel, The Son, as a "broad expanse of an epic family history, whose trials and tribulations are as complex as William Faulkner's Compson family history in The Sound and the Fury and as permanently stained by the seven deadly sins as Shakespeare's Lord and Lady MacBeth."
Check out Rosebrook's picks. There's enough reading there to get you well into 2014.