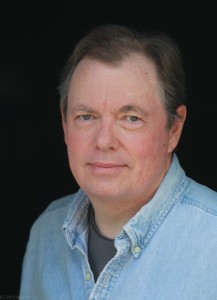 IT'S LESS THAN two weeks now until the release of the first book in my new series, Of Grave Concern: An Ophelia Wylde Paranormal Mystery. This is an anxious time for an author, and the anxiety is increased, ironically enough, because this book is getting some attention. It was give 4.5 out of 5 stars by Romantic Times (RT is a big deal, and reviews many other genres besides mysteries; David Morrell is featured there often). My publisher, Kensington, pulled this quote for their Press Room page:
"Even if you're put off by first-person narratives or paranormal elements in mysteries, McCoy will change your mind with an entrancing, fascinating book with riveting characters. He draws you into his world, and you'll want to explore all his books after delving into this one." – RT Book Reviews, 4.5 Stars, TOP PICK.
I've also been asked by several mystery blogs to contribute  interviews or guest content, and have been questioned at length by at least one newspaper reviewer about Ophelia Wylde's debut. Friends are telling me that Amazon is notifying them of the upcoming release, probably because they've bought mysteries or my books in the past. The official book launch and signing will be at 2 p.m. Tuesday, July 2, at the Boot Hill Museum Complex at Dodge City, Kansas, followed by a talk and another signing at 7 p.m. at the Dodge City Public Library. This is fitting, because the novel takes place in Dodge City in 1877, and Dodge City will be central to the series as it develops.